This Cuban "Ropa Vieja" is insanely easy, affordable and quick to prep. Use a Crockpot or Instapot, the outcome is the same delicious and uncomplicated meal that will wow your kids and friends.
Ingredients
2 lbs flank steak (I used sirloin here but I'd recommend flank)
1 large can tomato sauce
1 can tomato paste
1 white onion, sliced
1 tbsp cumin
1 bell pepper, seeded and sliced
1 cup fresh cilantro leaves, chopped
16 Oz stock (beef, chicken or vegetable; your pick)
2 cloves garlic
1 small can diced green chili. (This is open to your discretion, not required)
Olive oil
Salt, pepper
Directions
Season the steak substantially with salt and pepper. Pan sear each side until browned, but not cooked through. While searing steak, dice onion, bell pepper, cilantro. Open the cans and prep your crockpot or pressure cooker.
Place the steak at the base of your cooker. I had two 1 lb steaks pictured here.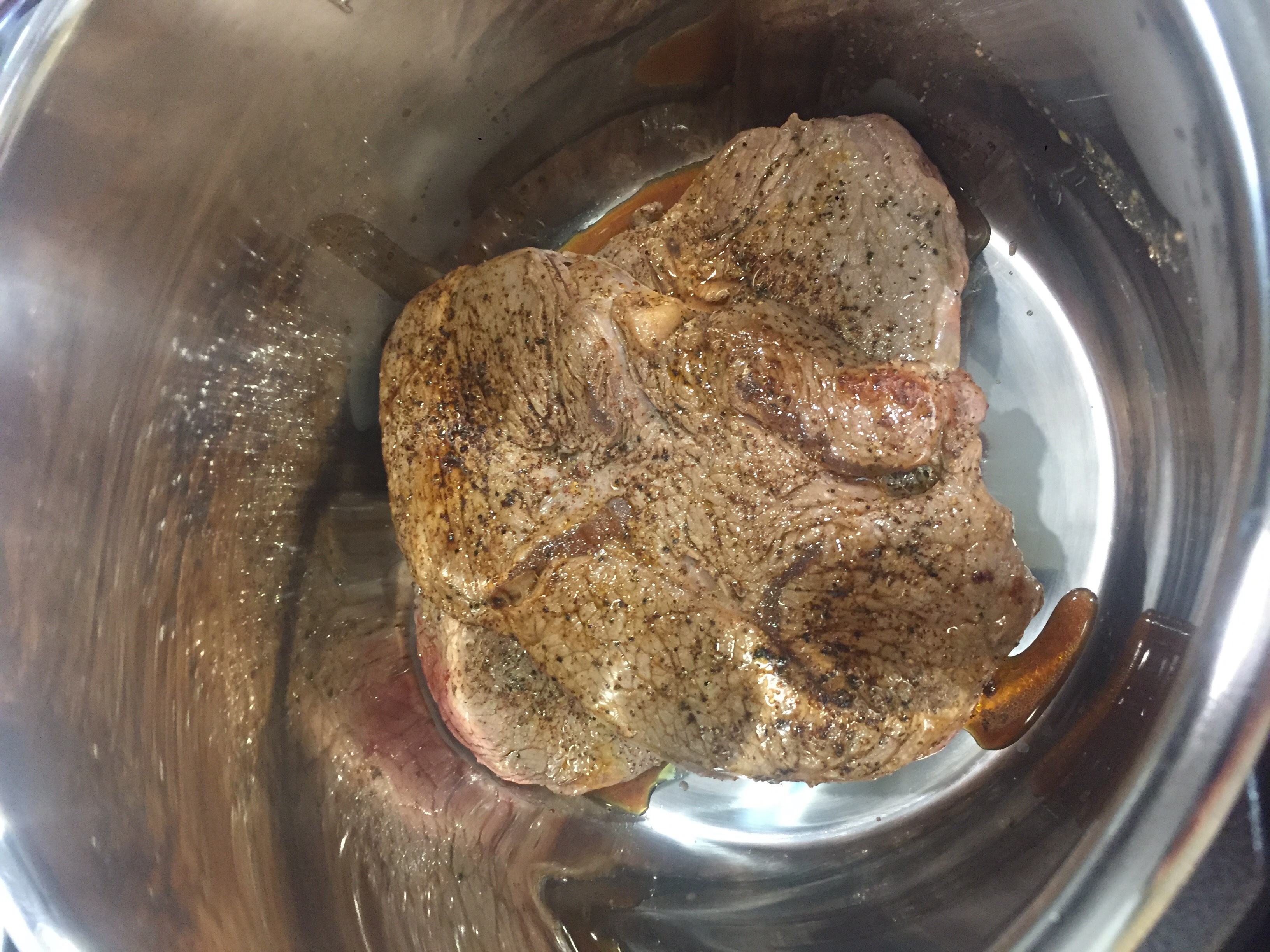 Add sliced onion.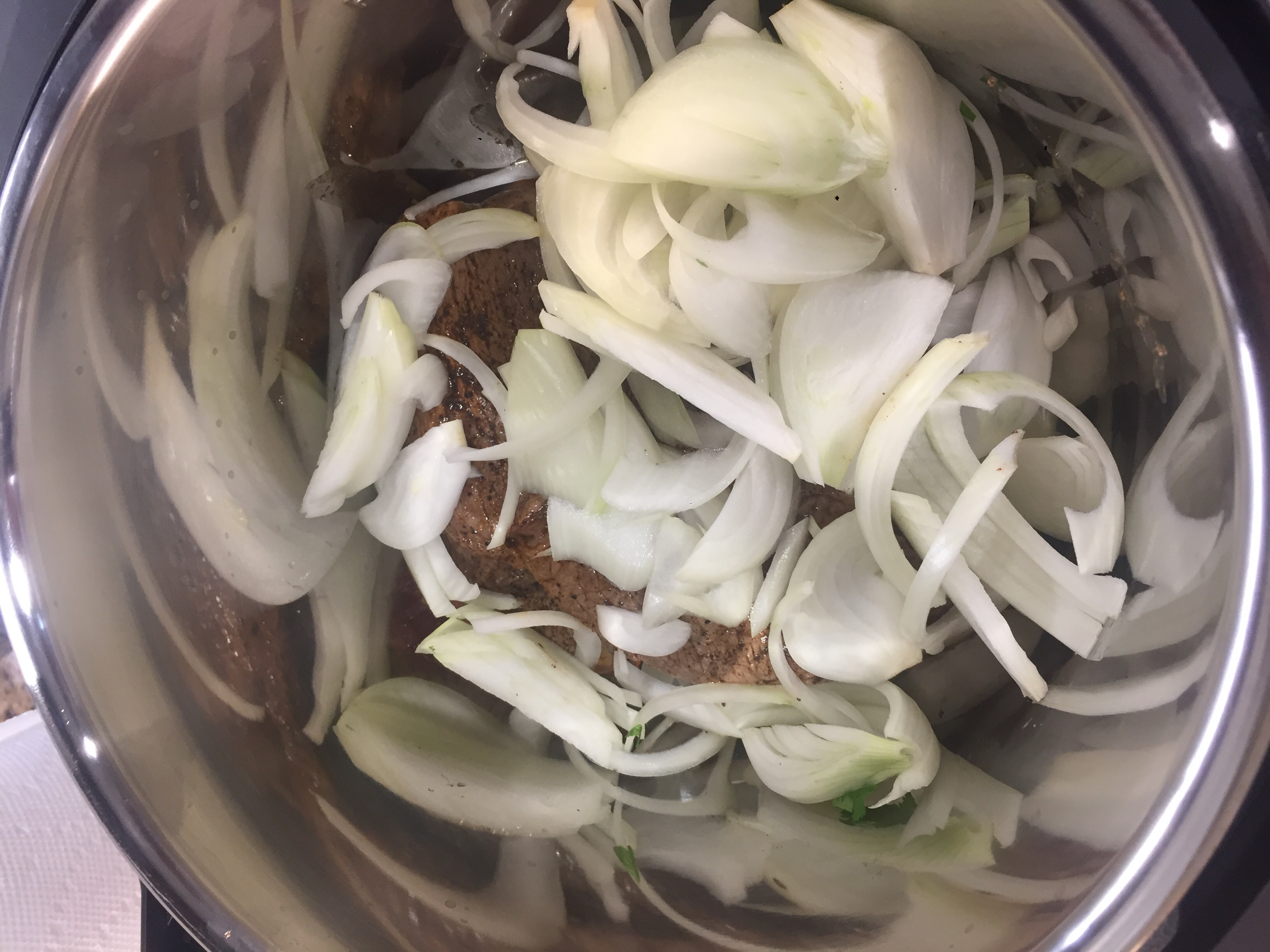 Add sliced bell pepper.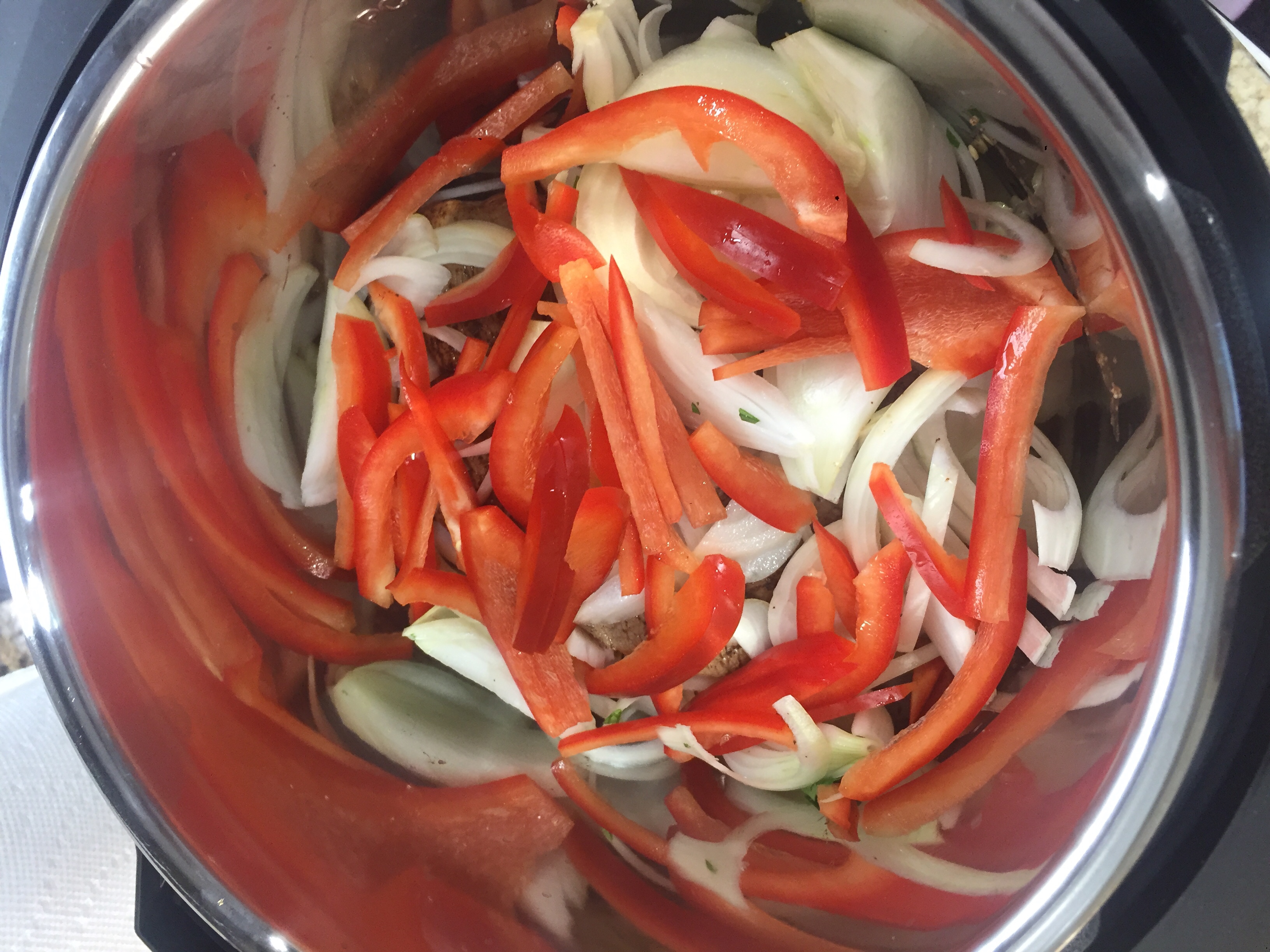 Add garlic, tomato sauce, tomato paste, stock, olive oil, 1 tbsp salt, 1/2 tbsp pepper, cilantro, green chili and cumin.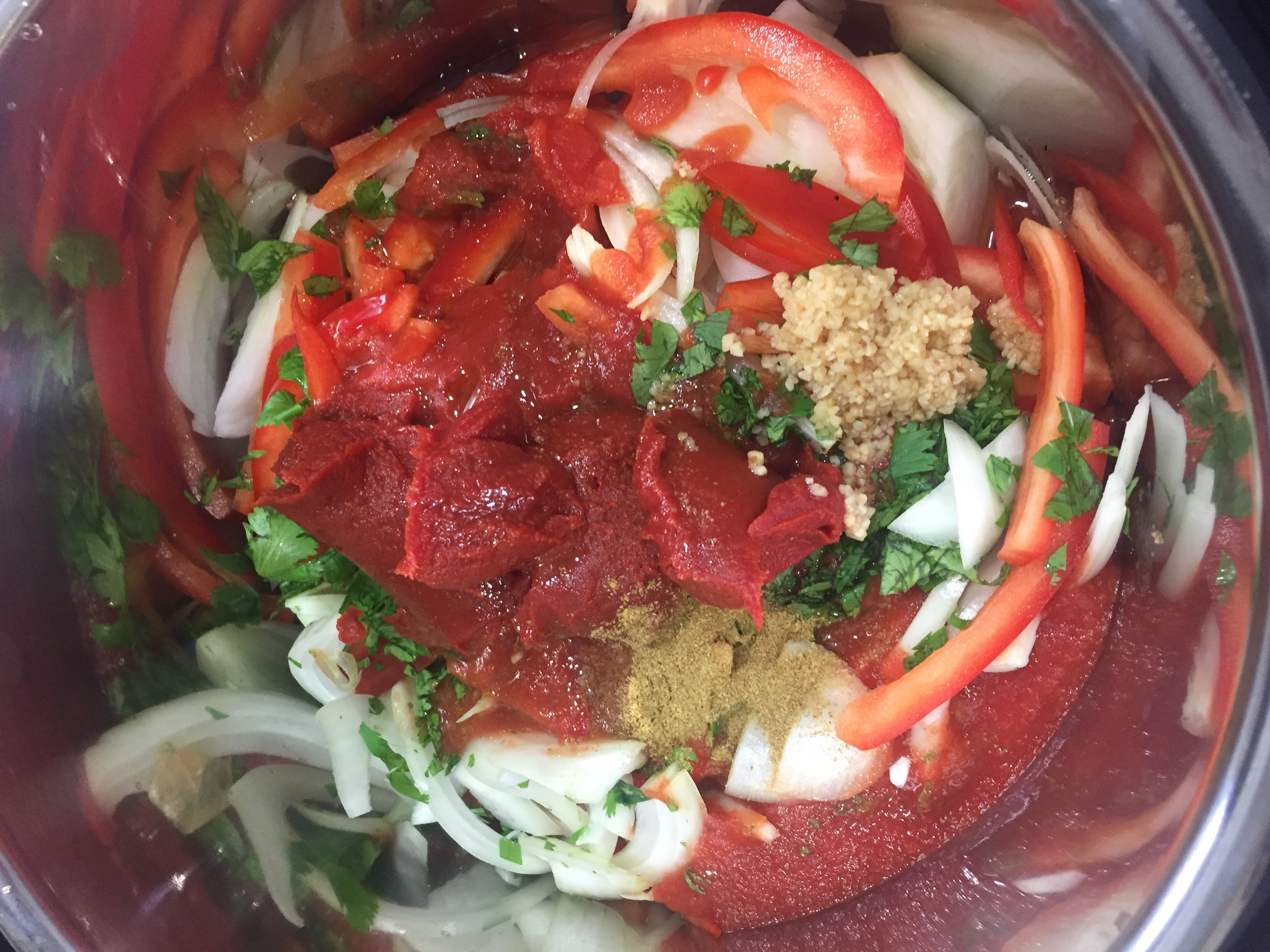 Instapot: seal and cook on high (meat) for one hour.
Crockpot: cook on high for one hour, then medium or low for 4+ hours, the longer the better. Your house will smell AMAZING!
Afterwards, remove the meat and shred with forks.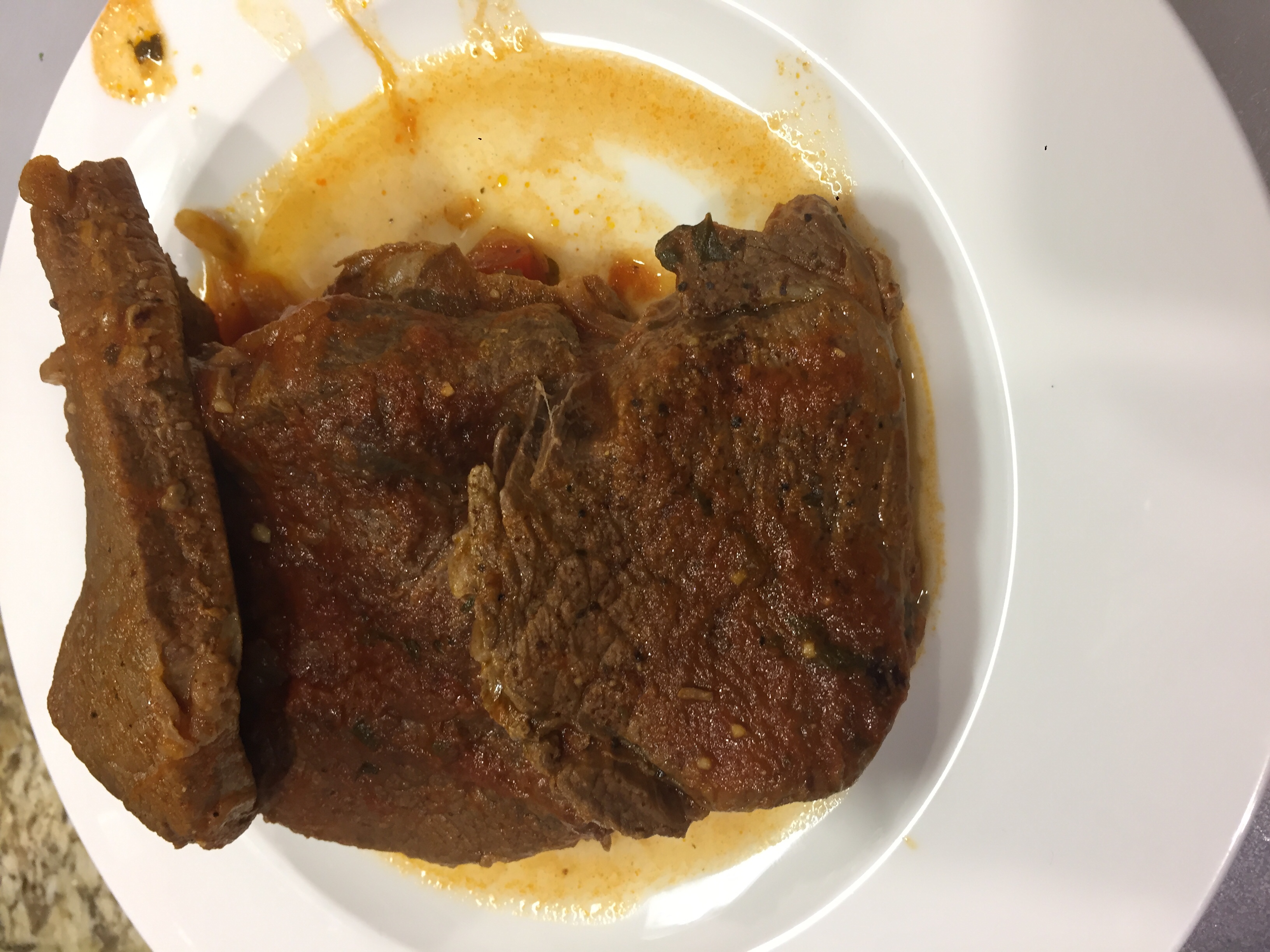 Use an immersion blender (or countertop blender, no fancy tools required here) to blend the sauce from the incredibly delicious remnants in your cooker.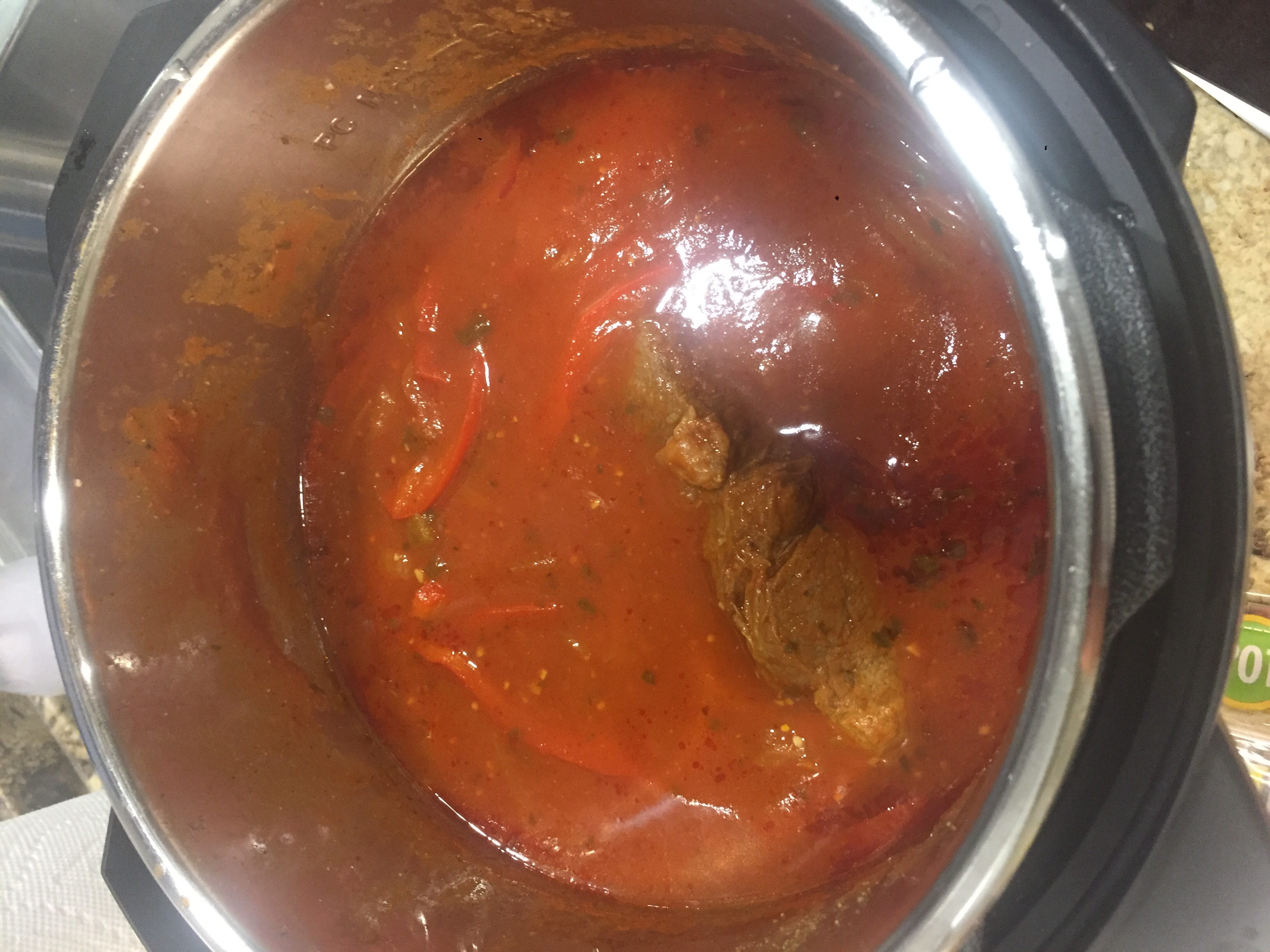 Serve with a side of white rice and black beans.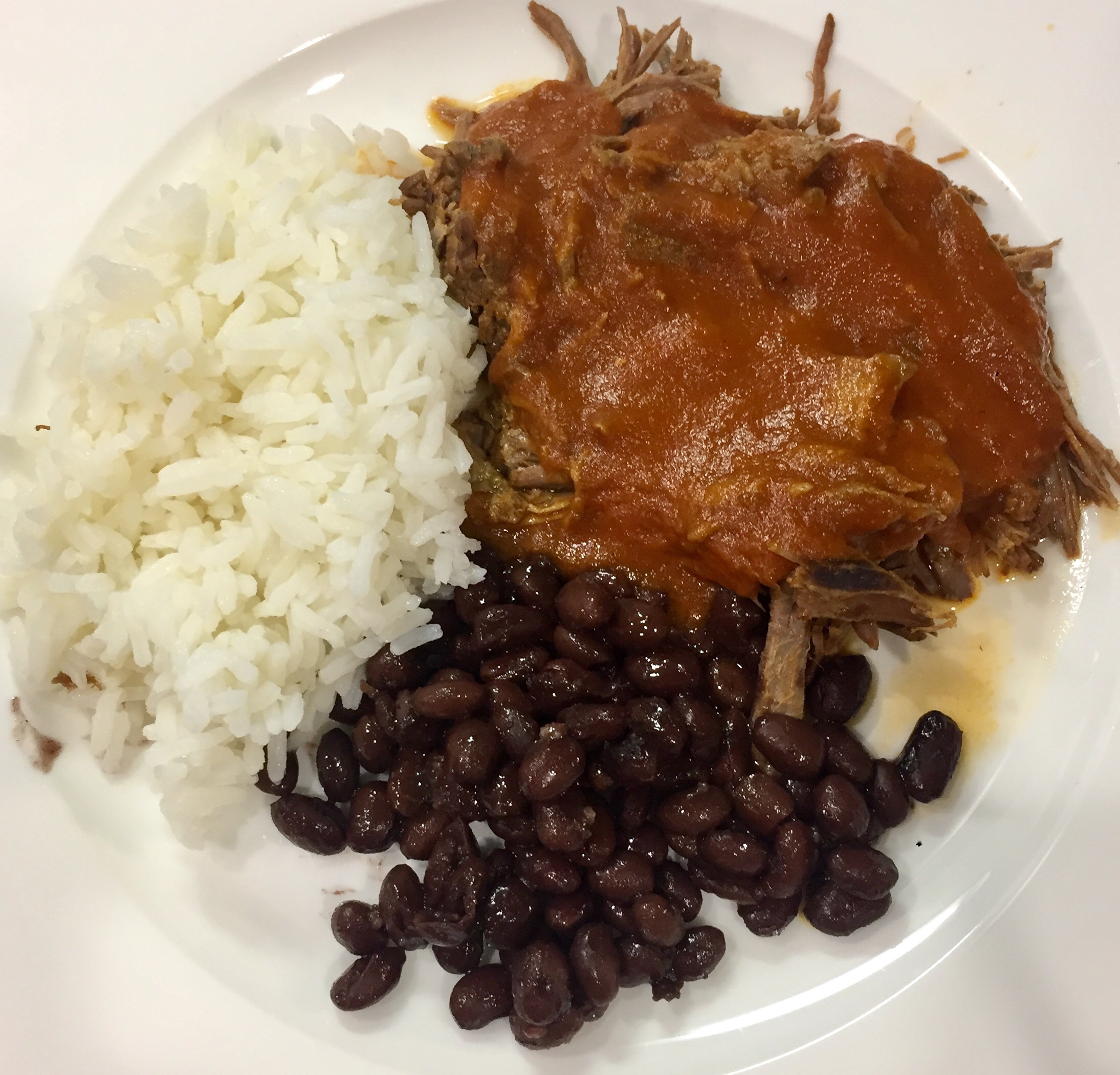 Leftovers make an amazing burrito in a warmed flour tortilla.